The Chief Executive announced in the 2019 Policy Address the Government's plan to allocate 440 million launch a Water Safety Plan Subsidy Scheme (WSPSS) to encourage property owners and management agents to implement water safety plan for buildings (WSPB) at their premises in order to further safeguard drinking water safety in buildings in Hong Kong. WSPSS is open for application from July 13.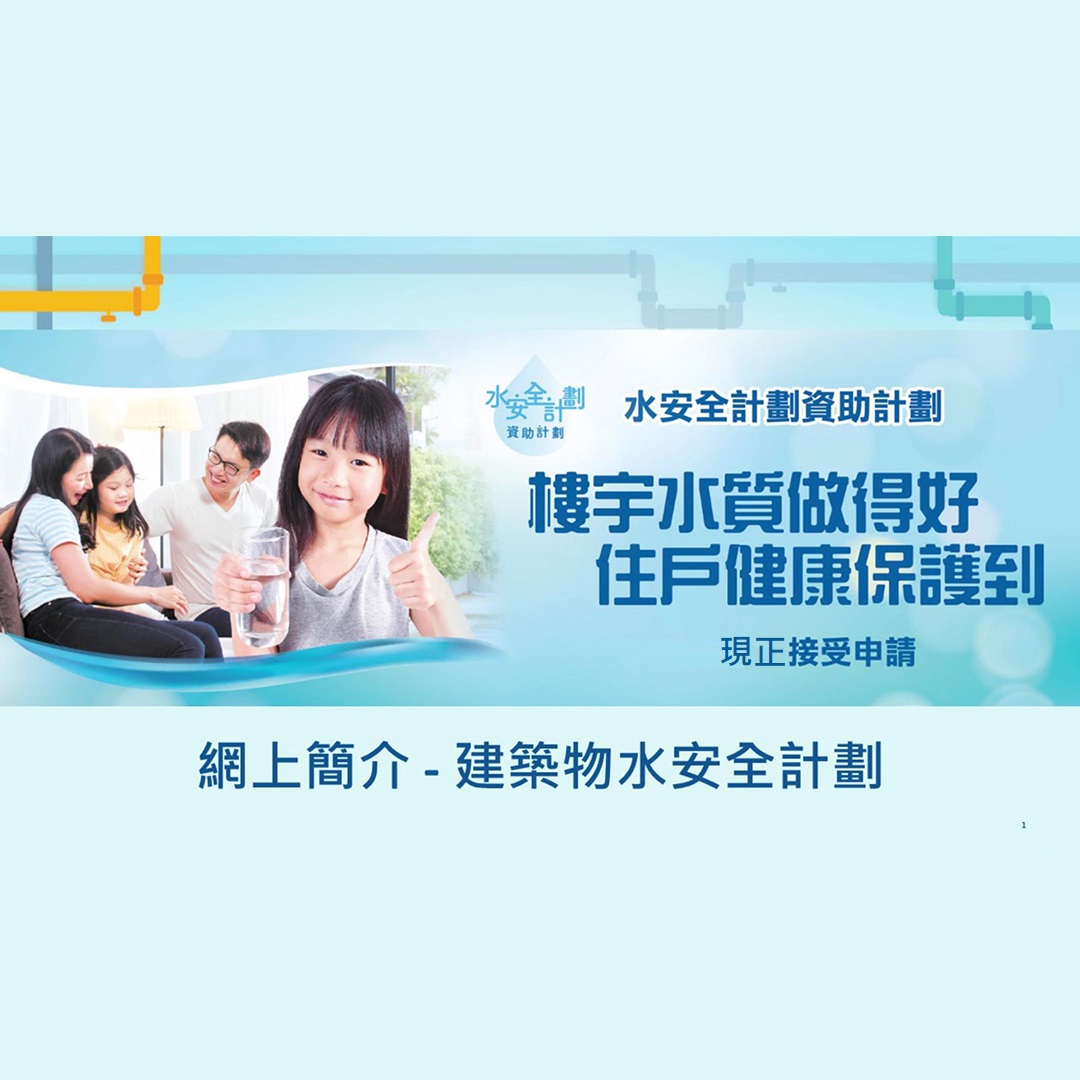 Online Briefing - Water Safety Plan for Buildings
(Chinese version only)
(10mins 21secs)
Download Online Briefing
Summary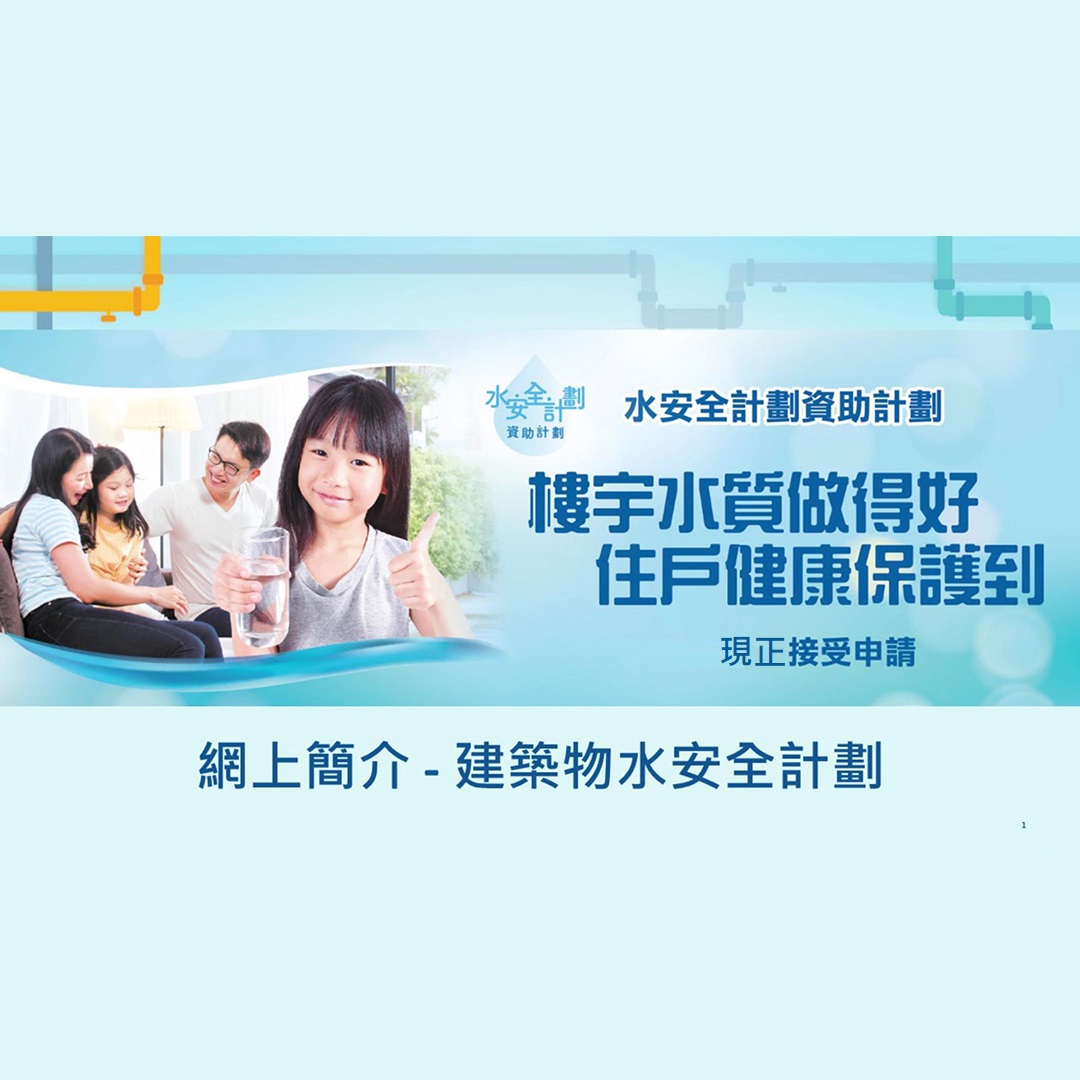 Online Briefing - Water Safety Plan Subsidy
(Chinese version only)
(7mins 6secs)
Download Online Briefing
Summary
The ceilings are calculated based on the average annual rateable value of all the domestic units of a building as of 2017/18. Buildings completed after 2017/18 will be considered on a case-by-case basis.
As the internal plumbing systems of these buildings are relatively simple and the portions of communal parts are insignificant, the water safety risk of their internal plumbing systems is relatively low. The drinking water safety of these buildings could be enhanced by making reference to the relevant measures available at WSD's webpage:
Drinking Water Safety Tips for Small Buildings.
The QPs must have received WSPB trainings. A list of such trained QPs is available on WSD's website:
List of Qualified Persons Trained in Water Safety Plan for Buildings
One cycle of implementation of WSPB typically covers a 2-year period. The tasks as required in WSPB in each cycle include implementing control measures for water safety risks, specific checkings, regular maintenance of the internal plumbing systems, audits of implementation of WSPB and reviews of WSPB.
WSPB requires annual specific checking by QP, on aspects including whether there is adequate water pressure in the internal plumbing system of building, whether the plumbing installation functions normally, etc.
Independent party should not have participated in the formulation or implementation of WSPB for the building to be audited. Independent party can be an external person engaged for this task or an internal person responsible for property management of buildings, who should preferably be trained for conducting internal audit of the quality management system.