Hong Kong's raw water including Dongjiang (DJ) water and rainfall collected from gathering grounds has to undergo rigorous treatment processes including coagulation, sedimentation, filtration and disinfection to ensure that the quality of treated water complies fully with the World Health Organization's Guidelines for Drinking-water Quality (WHO Guidelines).
However, the quality of drinking water can be affected by the condition of a building's inside service. For the sake of safeguarding quality of drinking water at consumers' taps, property owners and building managers are advised to carry out proper maintenance of inside service and regular cleansing of water storage tanks.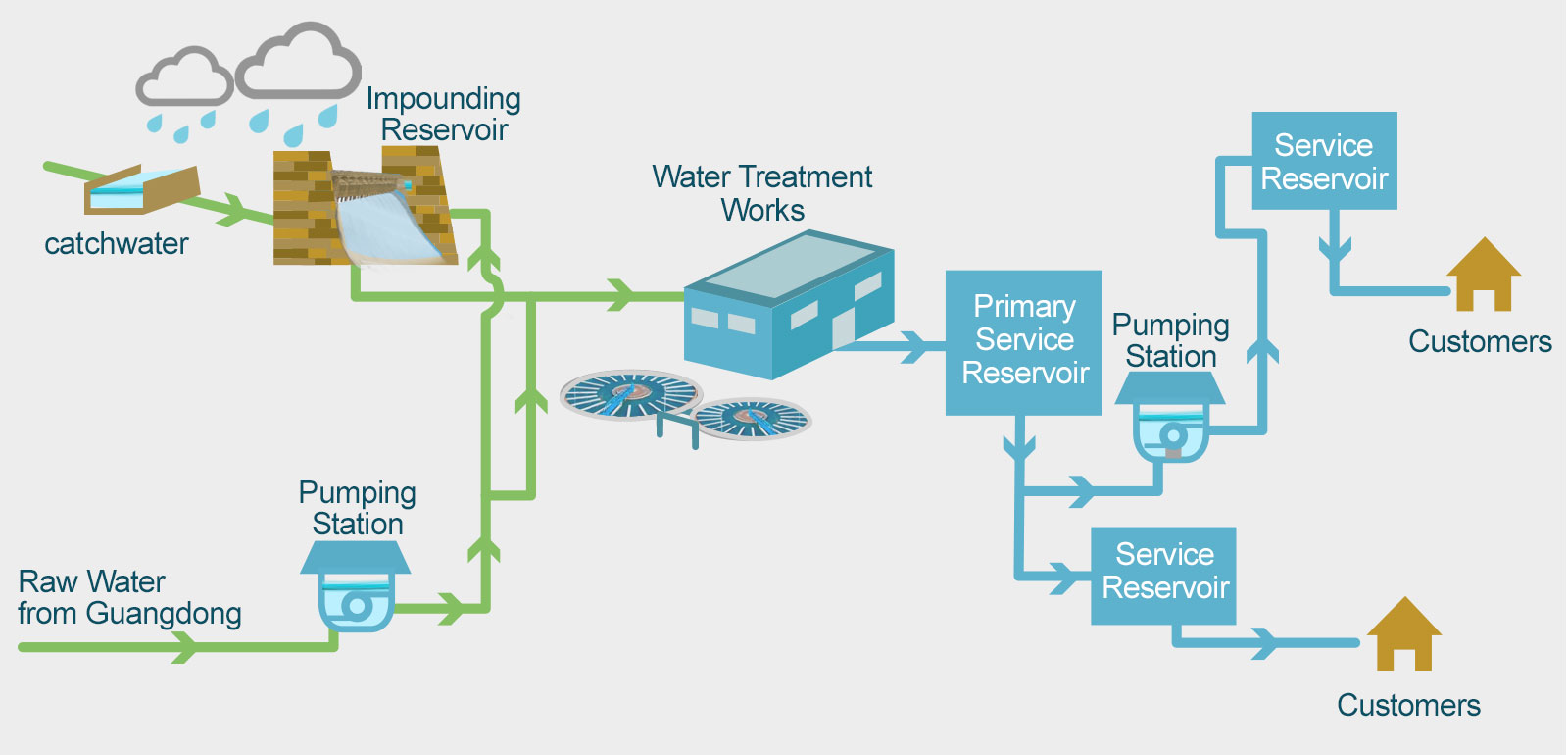 Drinking Water Standards
The WHO Guidelines are prepared and updated through the participation of numerous authoritative institutions and hundreds of experts from a wide range of developed and developing countries, and represent the consensus opinion based on worldwide scientific and medical studies. The WHO Guidelines are authoritative, scientific and evidence-based and many developed countries worldwide make reference to them to monitor and control the quality of treated water.
There are other drinking water standards, such as those of the United States Environmental Protection Agency (USEPA) and the European Community (EC). There can be no direct comparison between these standards because national or regional standards/guidelines are set in accordance with the characteristics of their respective raw water. Overall, the WHO Guidelines is representative of its kind.
Hong Kong has all along been adopting the Guideline Values ("GVs")/Provisional Guideline Values ("PGVs") of the WHO Guidelines as the drinking water standards for compliance monitoring. Regular review is being conducted to ensure that the standards are consistent with the international practice and adequate for application in local context. At present, the WSD monitors the quality of drinking water supply with reference to the 4th edition of the WHO Guidelines published in 2011. In addition, the WSD also monitors a number of additional water quality parameters with a view to providing information on the general quality of drinking water leaving water treatment works and its long term trend.
Parameters
Reasons/Criteria
WHO parameters(92)
Metals (12 parameters)
Considered by WHO to have public health significance in drinking water
Pesticides (33 parameters)
Disinfectants (3 parameters)
Disinfection by-products (14 parameters)
Other Inorganic chemicals (3 parameters)
Other Organic chemicals (24 parameters)
Microbiological (1 parameter)
Indicator of faecal contamination
Radiological (2 parameters)
Screening parameters for radioactivity level in drinking water
Non-WHO parameters(19)
Physical (4 parameters)
Indicators of general aesthetic, physical, chemical and microbiological quality
Metals (5 parameters)
Other Inorganic chemicals (7 parameters)
Microbiological (3 parameters)
Water Quality Monitoring
The WSD has developed a comprehensive and extensive water quality monitoring regime through a series of physical, chemical, bacteriological, biological and radiological examinations covering WHO and other non-WHO parameters for operational monitoring and water quality surveillance.
Water quality throughout the entire treatment, supply and distribution system is systematically monitored by means of physical, chemical, bacteriological, biological and radiological examinations of water samples taken at catchment, intakes, receiving point of Dongjiang water at Muk Wu Pumping Station, impounding reservoirs, water treatment works, service reservoirs, distribution systems and consumers' taps. More than 160,000 samples are taken and tested each year.
The WSD laboratories have been equipped with advanced analytical instruments for trace analysis of various contaminants.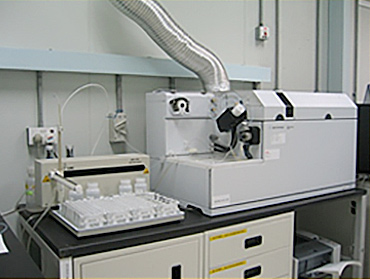 Inductively Coupled Plasma Mass Spectrometer (ICP-MS)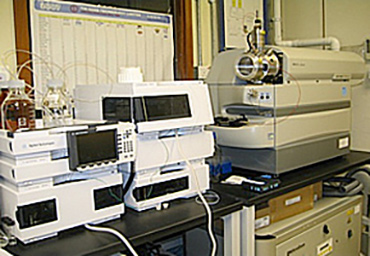 High Performance Liquid Chromatograph with Tandem Mass Spectrometer (HPLC-MS/MS)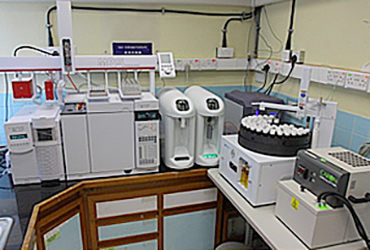 Purge-and-Trap Gas Chromatograph Mass Spectrometer (P&T GC-MS)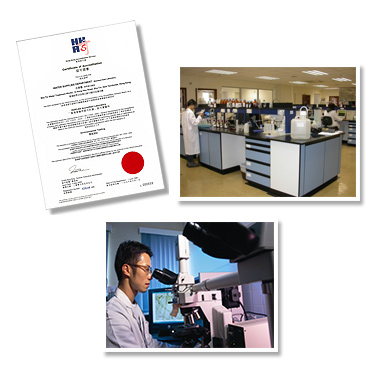 The laboratory accredited by the Hong Kong Laboratory Accreditation Scheme (HOKLAS)
In addition, the WSD has developed innovative and efficient water quality monitoring technologies, which have brought about higher efficiency in water quality monitoring.
Water Quality Data
We have started publishing water quality data of the treated water on an annual basis via the Internet for public access on WSD's website since August 2000. To increase the openness in water quality monitoring, water quality data have been published twice a year to the public on the Internet since December 2002. Drinking Water Quality for the Period of October 2016 to September 2017 is summarized as follows:
The water quality for this period complied with the WHO Guidelines.
For the quality data of DJ water, please refer to Dongjiang Water web page.
---