Drinking water quality is stringently controlled and monitored by the Water Supplies Department (WSD). All raw (untreated) water undergoes rigorous treatment processes and disinfection at the water treatment works before supplying to the public. Water samples are taken regularly for detailed analysis but testing results for most trace analyses take time to obtain.
With a view to enhancing the capability of rapid and preventive monitoring, the Water Supplies Department (WSD) has developed an innovative Biosensing Alert System which can monitor the water quality continuously and also enable us to determine rapidly and accurately whether the water quality is safe for drinking. The systems are currently installed at the Sheung Shui and Tai Po Water Treatment Works for monitoring of incoming raw water consisting mainly of Dongjiang water.
The system integrates biological, computer, telecommunication and automation technologies.
Zebrafish, a new model organism used in the study of human diseases and genetics, has been selected because of its high sensitivity to contaminants which may be present in water. Through information technology and internet, the responsible officers can observe in real-time the movement of the zebrafish in the specially designed aquarium, download previously recorded videos and data, monitor and control the computer programme anytime and anywhere.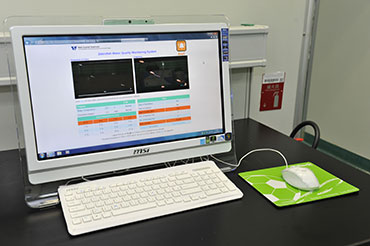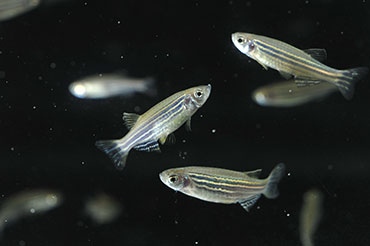 Once any abnormal activity or death of zebrafish is detected, an alert will be raised. The system not only can send alert e-mails and SMS automatically, it can also make direct phone calls to the responsible officers and at the same time trigger an autosampler to start taking water samples at preset intervals.
We will then use a rapid toxicity testing system based on the bioluminescent technology (light-emitting bacteria) to test the water samples taken. This system possesses the merits of high accuracy and sensitivity and is capable of screening over 1,000 harmful substances in water within 60 minutes with low testing unit price of less than HK$100. After enhancing and combining the above two systems, a system featured with double protection and validation capability - the Biosensing Alert System is formed.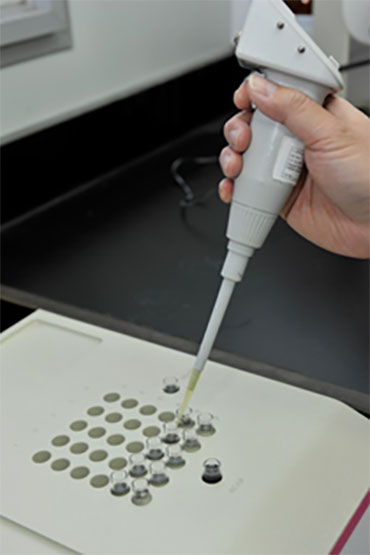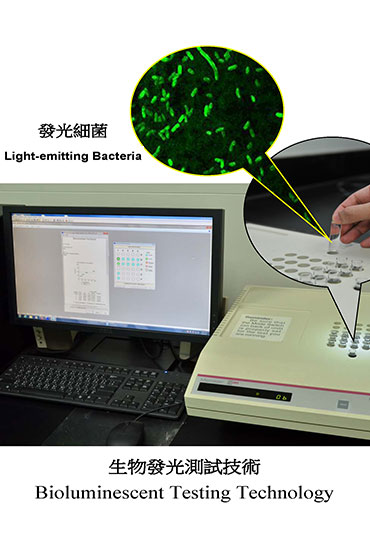 Benefits of the Biosensing Alert System
Faster and more accurate preventive water quality monitoring
Environmental friendly and cost-effective
Further safeguard the quality of water supply
Award
The Biosensing Alert System won the Silver Prize of the Team Award (Internal Service) and the Bronze Prize of the Departmental Service Enhancement Award (Large Department Category) in Civil Service Outstanding Service Award Scheme 2013.
Relevant article
http://www.servicexcellence.gov.hk/en/exemplary_services/2013/page-15.html
Relevant video
(Please read the "Copyright Notice" before watching the video)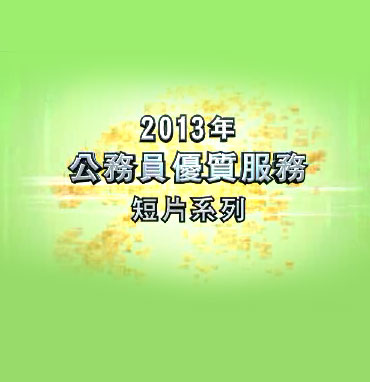 Civil Service Outstanding Service Video Series 2013 - Water Supplies Department Biosensing Alert
(Cantonese with English subtitles)
(Video Length : 6'12")