Vision
The expansion of Tai Po Water Treatment Works (WTW) project represents WSD's vision to enhance the reliability and flexibility of the water supply and distribution system. Upon completion of the project, the fresh water supply zone of Tai Po WTW will cover Tai Po, West and Central Kowloon and the Central and Western districts of the Hong Kong Island. Click for details.
Project
Expand the existing water treatment and pumping facilities at Tai Po WTW to increase its output capacity from 400,000m3/day to 800,000m3/day; (under Contract No. 15/WSD/10) Click for details.
Ancillary Fresh Water Transfer Facilities. (under Contract No. 4/WSD/11) Click for details.

Expanding the storage capacity of the existing Butterfly Valley Fresh Water Primary Service Reservoir from 40,000m3 to 120,000m3;
Laying about 900m associated fresh water mains in Sham Shui Po and Kowloon City areas for integration of the supply network of Tai Po WTW and Sha Tin WTW.

The project commenced in February 2013 and has been substantially completed. Click for project facts and figures.
Timeline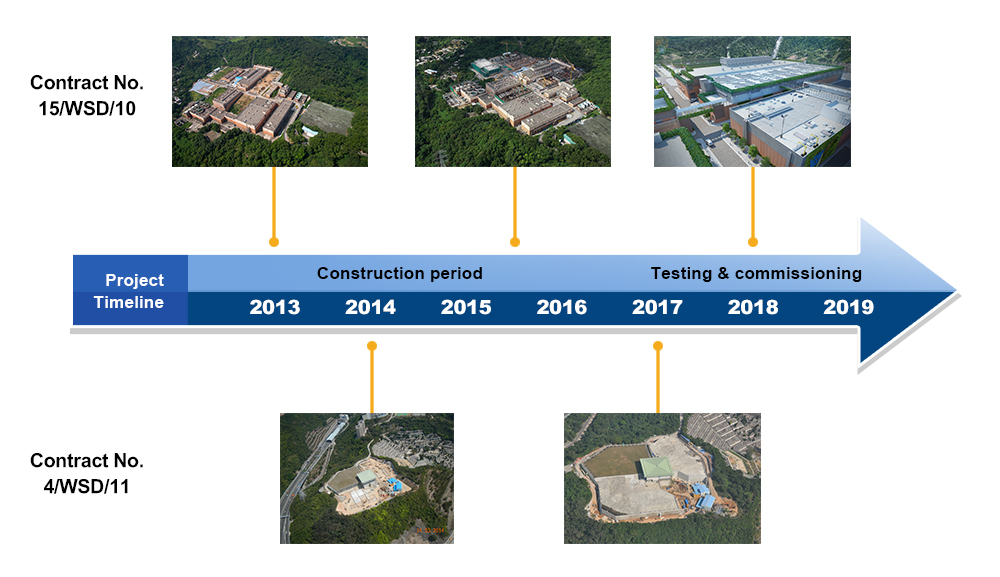 Design
Tai Po WTW has adopted an innovative design approach and incorporated various sustainable features for optimization of the plant operation.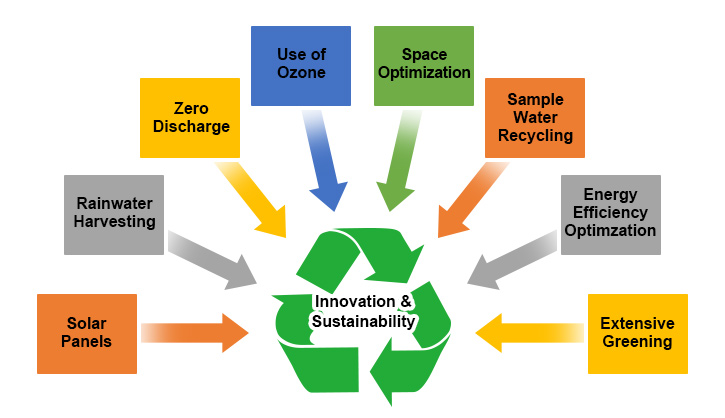 Special Features: On-site Generation of Ozone Gas and Chlorine Gas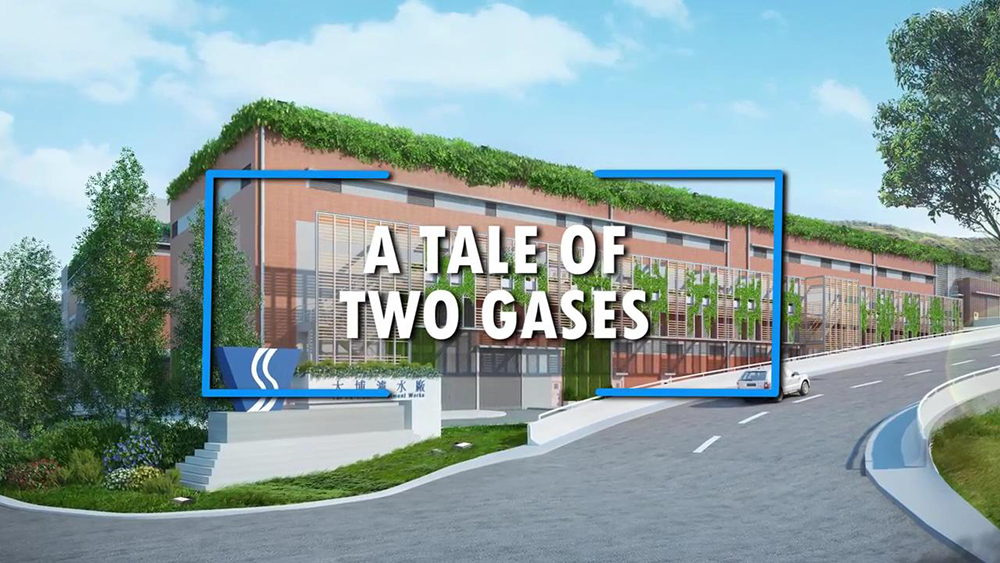 Click here for Special Features
Awards
Global Grand Prize in the Design Project category of the International Water Association (IWA) Project Innovation Awards
Hong Kong Green Building Council (HKGBC) – Final Platinum rating under BEAM Plus New Buildings V1.2
Autodesk Hong Kong BIM Awards 2017 - Winning Organisation
CIC Sustainable Construction Award
The Association of Consulting Engineers of Hong Kong Annual Award 2018
Other Awards
Click for details of the awards.