Floating Solar Power System Photography Competition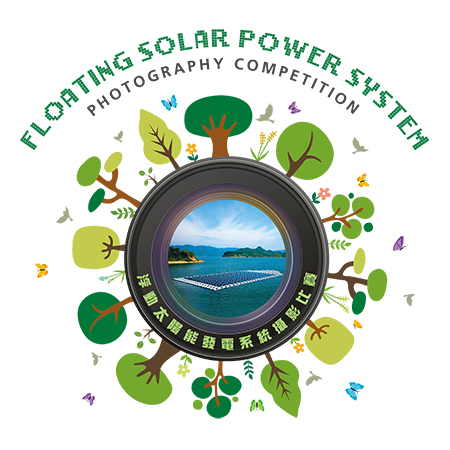 Result Announcement
The competition received an overwhelming response with over 1,000 entries. All awardees were chosen as stated below:
Congratulations to all winners and thank you for all participants' support!
The winning entries will be shown in the roving exhibition.
Winning Entries Roving Exhibition Schedule:
Date
Time
Venue
March 14 to 19
10am to 6pm
Thematic Exhibition Area, G/F, City Gallery, 3 Edinburgh Place, Central
March 22 to 26
10am to 8pm
G/F, Avon Mall, 15 Yat Ming Road, Fanling
April 10
7am to 11pm
Arcade of Kowloon Park, 22 Austin Road, Tsim Sha Tsui
May 8 to 20
Whole day
1/F, Immigration Tower, 7 Gloucester Road, Wan Chai
June 16 and 23
8.30am to 1pm
G/F lobby, Cheung Sha Wan Government Offices, 303 Cheung Sha Wan Road, Sham Shui Po
June 19 to 22
8.30am to 6pm
Introduction
The Water Supplies Department (WSD) is committed to providing stable and quality water supply to our customers. To further enhance the cost-effectiveness of our service provision as well as to mitigate the impacts of climate change, we have been working to integrate green technologies into our daily operations. One of the examples is the eco-friendly pilot project of installing a floating solar power system at Shek Pik Reservoir and Plover Cove Reservoir respectively. In addition to generating solar power for the nearby waterworks facilities, the system can also reduce water evaporation of reservoirs, and suppress algae growth. Hong Kong's first-ever floating solar power system installed at the Shek Pik Reservoir was commissioned in February 2017, while the one installed at the Plover Cove Reservoir is completed in October 2017.
The WSD now launches the "Floating Solar Power System Photography Competition" with a view to promoting the features and benefits of the floating solar power system to citizens through beautiful landscape shots that capture the harmonious integration of natural scenery and green technologies, and thereby encouraging energy conservation, the adoption of low-carbon lifestyles, and the enhancement of Hong Kong's sustainability.
Theme
Adopting the scenery of Shek Pik Reservoir or Plover Cove Reservoir and the floating solar power system as the theme in order to highlight the benefits of the system such as reducing water evaporation and suppressing algae growth, and to show the beauty and harmonious integration of natural scenery and green technologies.
Photography Tours
Photography tours will be held in October and November 2017. Details are as follows:
Target: Public (aged 18 or above)
Fee: Free-of-charge (Registration will be accepted on a first-come-first-served basis)
Shek Pik Reservoir Photography Tour
Date
Time
Day Time
Evening
Starry Night
21/10 (Sat)
1:00pm - 3:00pm
4:30pm - 6:30pm
8:00pm - 10:00pm
22/10 (Sun)
28/10 (Sat)
29/10 (Sun)
19/11 (Sun)
Remarks: The organiser will provide round-trip shuttle bus service between Tung Chung MTR Station and Shek Pik Reservoir.
Because of the tropical cyclone warning signals raised on 14 & 15 October, the tours originally scheduled for those two days have now been re-scheduled to 29 October & 19 November.
Plover Cove Reservoir Photography Tour
Date
Time
Star Trail
Day Time
Evening
Starry Night
4/11 (Sat)
00:00am - 6:00am
1:00pm - 3:00pm
4:30pm - 6:30pm
8:00pm - 10:00pm
5/11 (Sun)
11/11 (Sat)
12/11 (Sun)
18/11 (Sat)
Remarks: The organiser will provide round-trip shuttle bus service between Tai Po Market MTR Station and Plover Cove Reservoir.
Click here for registration.
If any enquiries, please call 2815 4320.
Entry Submission
Photo shooting (Must be captured either at Shek Pik Reservoir or Plover Cove Reservoir, with a minimum of 30% of the entry covered by the floating solar power system)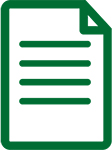 Explain your creative idea with not more than 50 Chinese or English words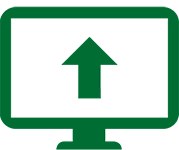 Submit your entry here
(Submit up to 5 entries. The entry must be submitted in JPEG format, of a size between 5MB and 10MB and with 8 million pixels or above)
Rules and Regulations
The Competition is open to all Hong Kong residents aged 18 years old or above.
Requirements of Entry:

Photo-cropping and reasonable adjustments to the brightness, contrast or colour saturation are allowed for the entry. However, post-production computer processing, including computer composing and computer-aided colour adjustment, is not allowed.
Entries with overlay signatures, borders, watermarks and personal information displayed in the form of text or symbols will not be accepted.
RAW files of the selected entries will be required for submission.

The Competition will only accept entries submitted from 16 October 2017 to 29 December 2017 (both days inclusive). Late submissions will not be accepted.
Participants should read all the rules, requirements, terms and conditions contained in the Competition Document before entering the Competition. In case of any dispute, the Organiser reserves the right to give the final verdict.
Submission Deadline
29 December 2017 (23:59 Hong Kong Time)
Prizes
| Award | Cash Coupon / Cash |
| --- | --- |
| Champion | HK$ 10,000 |
| 1st Runner-up (2 places) | HK$ 7,000 |
| 2nd Runner-up (3 places) | HK$ 5,000 |
| Merit Award (5 places) | HK$ 1,000 |
Adjudication Panel
Entries shall be assessed by an adjudication panel comprising the following members:
| | |
| --- | --- |
| | Chairman of the Advisory Committee on Water Supplies |
| | Vice President of the Hong Kong Institution of Engineers |
| | Co-founder of the Kin Hang Hiking Group |
| | Legislative Council Member (Engineering) |
| | Vice President of the Photographic Society of Hong Kong |
| | Founder of the Polar Museum Foundation |
| | Director of Water Supplies |
The Organiser may change the composition of the adjudication panel without prior notice.
Assessment Criteria
The adjudication panel will assess the entries in accordance with the following criteria:
Relevance to the Theme
Expression of Messages
Shooting Technique
Composition
Creativity
In case of any disputes over the competition results, the decisions of the Organiser and the adjudication panel shall be final and binding on all parties.
Enquiries
Email
competition@wsd.gov.hk
Fax
2588 1594
Post:
"Floating Solar Power System Photography Competition"
Public Relations Unit,
Water Supplies Department,
48/F, Immigration Tower,
7 Gloucester Road,
Wan Chai, Hong Kong
Supporting Organisation: