WSD Introduces Voluntary Labelling Scheme for Approved Plumbing Products
The WSD launched in April 2017 the voluntary labelling scheme for General Acceptance (GA) products. After submitting application for a GA product's participation in the scheme, the supplier is required to affix a label designed by the WSD on the product package or the counter of the shops for identification by the public. Each label is printed with a QR code for retrieval of information about the product such as its country of origin, GA expiry date, and quality assurance details via smartphones. The scheme will be implemented in stages with water taps and mixers to be introduced at the first stage. The WSD will invite more suppliers to participate in the scheme.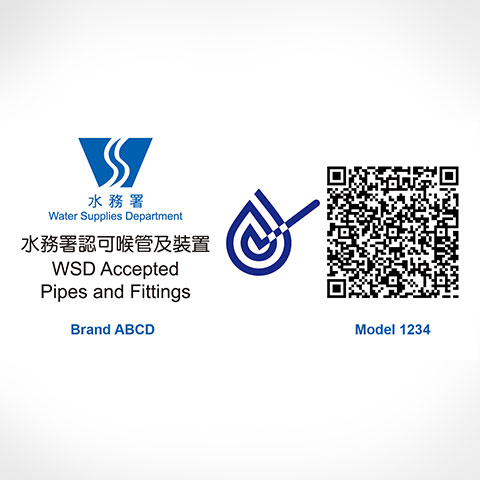 Information about the product such as its country of origin and quality assurance details will then be retrieved after successful scan.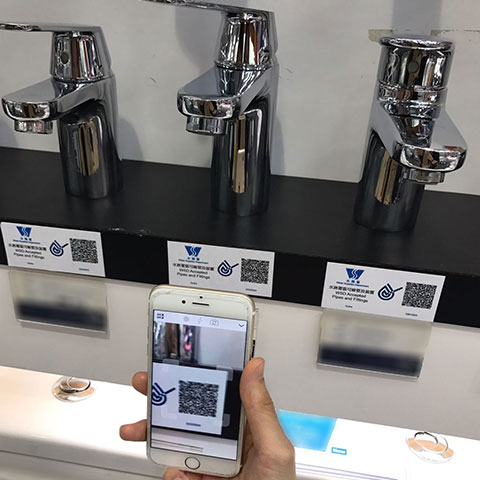 For more details please refer to:
In the same month, the WSD invited the media to visit one of the participating retailers on Lockhart Road, Wan Chai. During the visit, Chairman of Expert Committee on Plumbing Materials, Ir Edmund LEUNG Kwong-ho, explained in detail, among others, the reasons for and progress of the implementation of the Scheme.
Photo