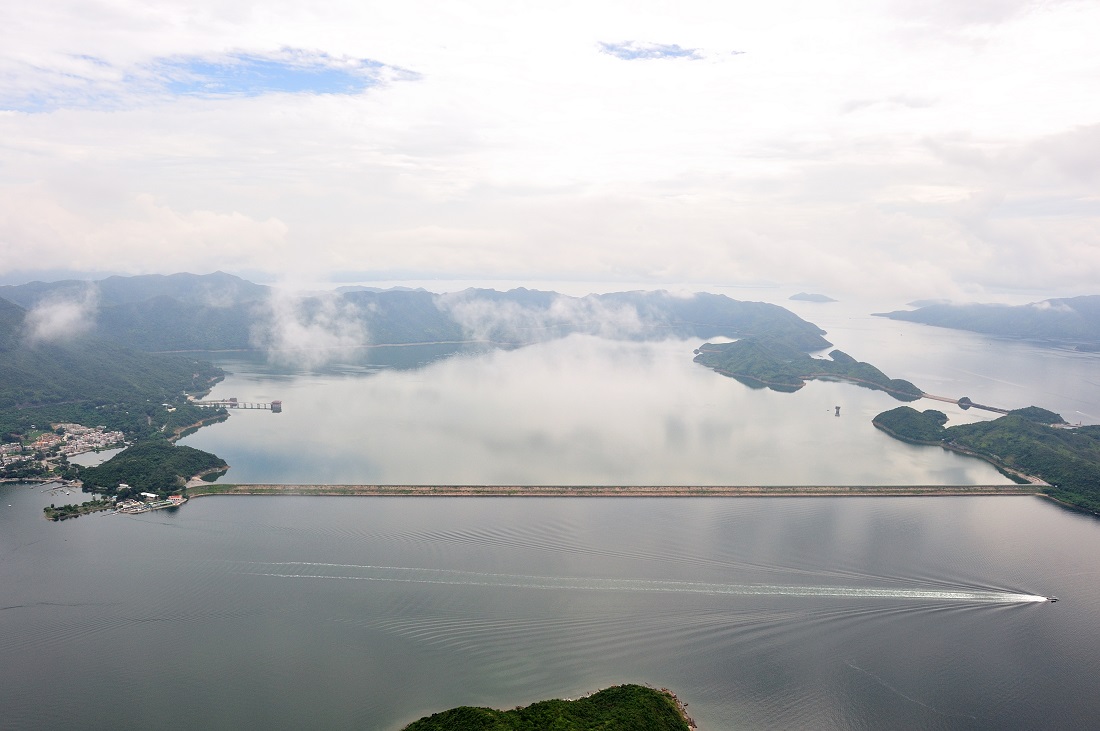 The Plover Cove Reservoir, located in the Pat Sin Leng and Plover Cove Country Park, is the second largest reservoir in Hong Kong. It is also the first 'reservoir in the sea' over the world.
The massive construction work of the reservoir is a project that had never been attempted anywhere in the world. Engineers dammed the inlet, pumped out the sea water and filled it with fresh water.
Construction work commenced in 1960 and was completed in 1968, providing a capacity of 170 million cubic metres. Work on raising the height of the dams began in 1970. Upon completion in 1973, the reservoir capacity was increased to 230 million cubic metres.
The dam of the Plover Cove Reservoir, which is approximately 2 kilometres long, was built by layers of sand and gravel. The reservoir site was once famous for pearl production in ancient time, but later continuous pearling resulted in a fall in production. It is now a natural fishpond with many species bred.