Kowloon Reservoir, Kowloon Byewash Reservoir, Kowloon Reception Reservoir and Shek Lei Pui Reservoir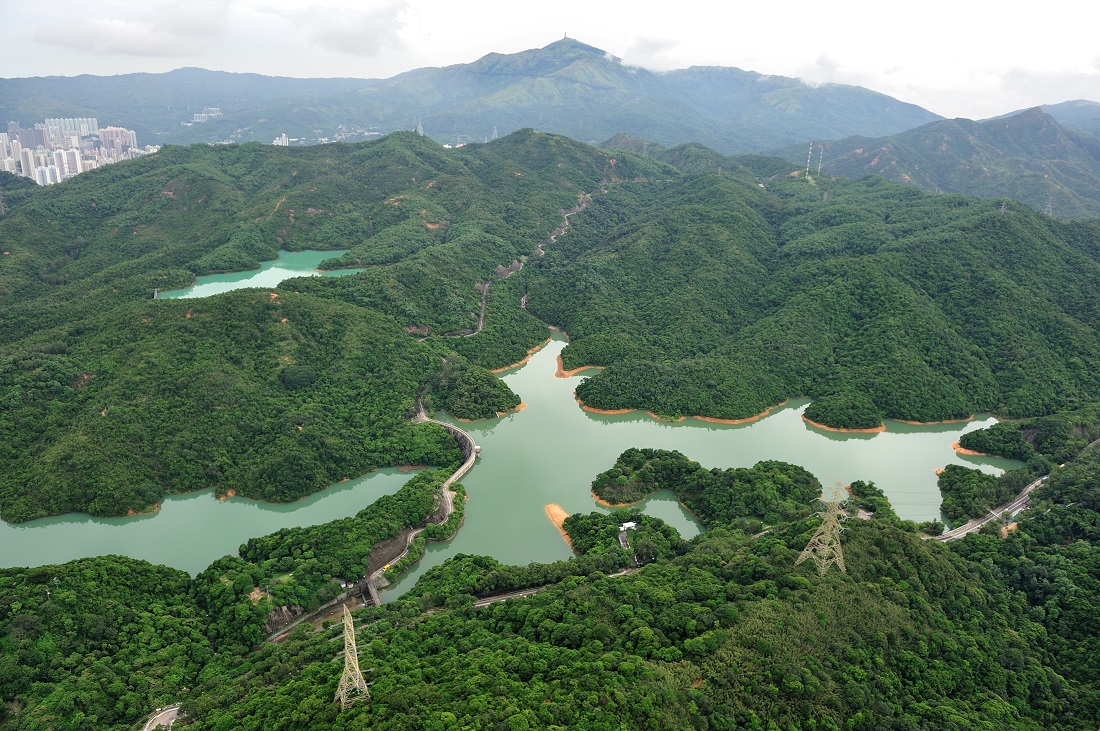 Both the Kowloon Reservoirs and the Shek Lei Pui Reservoir are located in the Kam Shan Country Park in Kowloon.
The Kowloon Reservoir, completed in 1910, is the first reservoir in the New Territories. The reservoir dam has a unique design of curve outline. Three other reservoirs were built near the Kowloon Reservoir afterwards. They are the Shek Lei Pui Reservoir, completed in 1925, the Kowloon Reception Reservoir in 1926 and the Kowloon Byewash Reservoir in 1931. The four reservoirs have a total storage capacity of 2.9 million cubic metres.