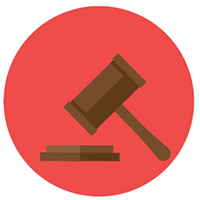 The Development Bureau ("DEVB") has set up a dedicated team to oversee the performance of the Water Supplies Department ("WSD") in respect of drinking water safety since November 2018. This dedicated team has formulated monitoring mechanisms to monitor WSD's performance on drinking water safety, which include examining WSD's water quality monitoring data regularly and conducting auditing and surprise inspections. The dedicated team will also arrange external auditing of WSD's drinking water quality management system by engaging independent auditing bodies. The above-mentioned monitoring mechanisms are comparable to those adopted by overseas' water quality regulators over water suppliers, and able to ensure that the water supplied by the WSD is in compliance with the Hong Kong Drinking Water Standards.
Moreover, DEVB set up a Drinking Water Safety Advisory Committee (the Committee) in January 2018, which comprises academics and experts of the related fields, to give advice to DEVB on various drinking water safety issues.
Legislative amendments to the Waterworks Ordinance (Cap. 102) will be made in order to further safeguard drinking water safety. The public consultation on the proposed amendments was being conducted from 6 November 2020 to 3 February 2021.